Studio 100 Masking Policy
On March 21st, masking requirements will be removed in most indoor settings in Ontario.
Studio 100 will not require clients or staff to wear masks. If it makes you feel more comfortable, please let your stylist or esthetician know and they will wear one for your service. We respect anyone's choice to wear a mask as long as they see fit.
Pureology
Pureology was born in California in 2001, with a simple but powerful idea: to create the very best products for colour-treated hair. We led the way in creating products made with purity and good health in mind, and we pioneered the "no nasties" movement with our ZeroSulfate® shampoos and 100% vegan formulas. Our signature aromatherapy fragrances give every Pureology user an indulgent experience while protecting their haircolour. Word quickly spread and our brand became a favourite of stylists and clients alike!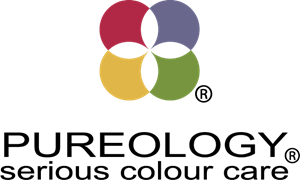 Redken
Get the haircare, haircolour and hair styling products you need with these Redken product lines. Find products to meet your specific hair concerns—including dry, damaged hair, fine and thinning hair, hair breakage, curly and wavy hair, and colour treated hair— or desired end looks—including hair volume and thickness, smooth hair, hair texture and curly and wavy hair styles.
KMS
Style is a visual language that unites creative people everywhere. At KMS, we use the powerful language of style to collaborate with our community and collect ideas – curate – from the most inspiring places in the world: runways, urban fashion districts and the streets.
Our products, organized intuitively into START. STYLE. FINISH. are influenced by the style we see, with input from our community of global creatives, and performance delivered by high-performing TRIfinity Technology. It's how we create. How we relate. While it might not save the world, great style can make your day. Style Matters.


Dermalogica
When Dermalogica meets skin, skin health is redefined. Dermalogica is the number one choice of skin care professionals and consumers worldwide. Why? Because for over 25 years, we've been dedicated to delivering skin health results through education, innovation and professional recommendation, not through advertising, frilly packaging, promises of miracle cures or overblown hype.